Real Estate Is Still Considered the Best Long-Term Investment
Posted by Marco Mello on Friday, June 16, 2023 at 12:00 PM
By Marco Mello / June 16, 2023
Comment
Real Estate Is Still Considered the Best Long-Term Investment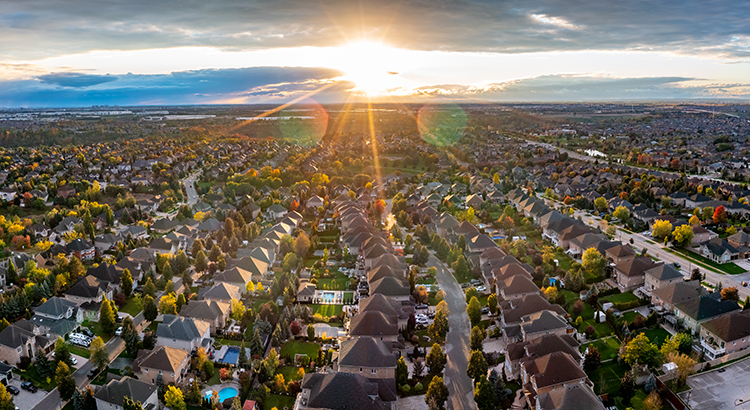 Amidst the abundance of headlines surrounding home prices and the potential impact of rising mortgage rates, you might question the viability of homeownership as an investment at this time. However, according to a recent Gallup poll, the answer remains a resounding yes. In fact, real estate has been voted as the best long-term investment for the 11th consecutive year, surpassing other investment options such as gold, stocks, and bonds, as illustrated in the graph below.
This consistent recognition of real estate as a preferred long-term investment underscores its enduring value and potential for wealth accumulation. It highlights the enduring confidence in real estate as a solid asset class that has consistently outperformed other investment types over time.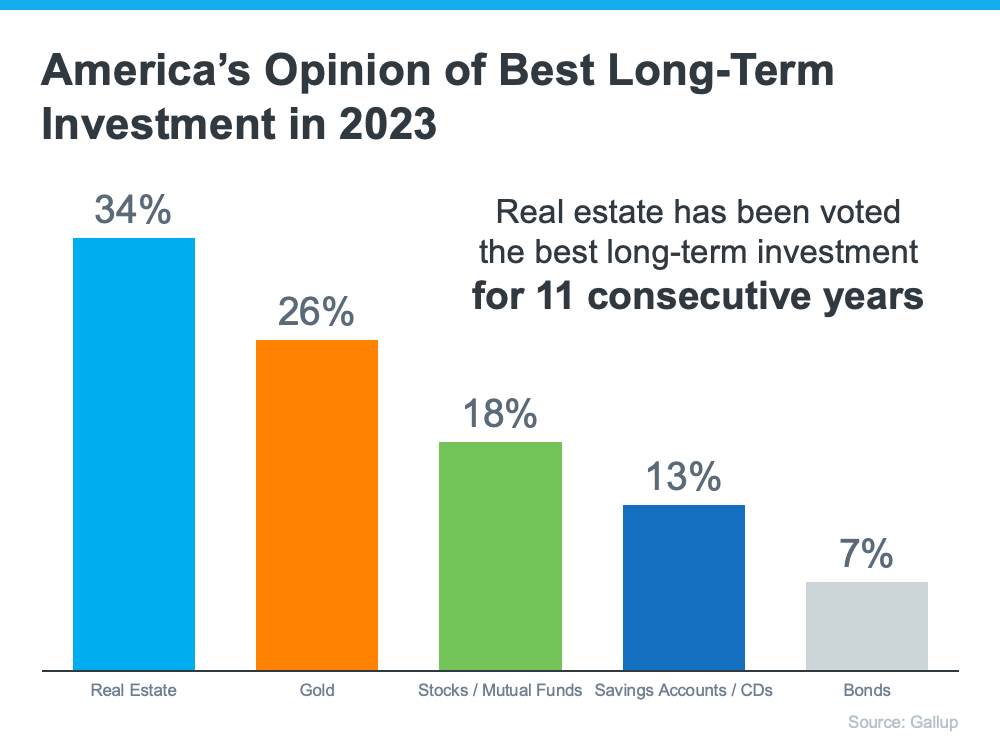 Let this poll serve as a reassuring reminder for those contemplating homeownership: even amidst the current landscape, Americans continue to acknowledge the significant financial benefits associated with owning a home. Despite the various factors influencing the housing market, this recognition underscores the enduring belief in homeownership as a powerful financial decision. It emphasizes the enduring value and potential for long-term financial stability that comes with owning a home.
Why Do Americans Still Feel So Positive About the Value of Investing in a Home?
Historically, purchasing real estate has proven to be a reliable long-term strategy for wealth building in the United States. Lawrence Yun, Chief Economist at the National Association of Realtors (NAR), highlights that homeownership serves as a catalyst for wealth creation across diverse demographics. He emphasizes that a monthly mortgage payment functions as a form of forced savings, enabling homeowners to build a net worth that is approximately 40 times higher than that of a renter.
This wealth-building process occurs as homeowners experience appreciation in their home's value over time and gradually pay down their mortgage. Since accumulating wealth through homeownership requires time, it is advisable to start the process as early as possible. Delaying a home purchase and opting to rent instead means missing out on the opportunity for monthly housing payments to contribute to your home equity. Taking action and becoming a homeowner allows you to capitalize on the potential for long-term wealth accumulation through increasing home equity.
Bottom Line
Recognizing the significant impact of homeownership, it's understandable why many individuals perceive real estate as the premier long-term investment. The decision to purchase a home holds substantial power, offering a range of benefits and opportunities for long-term financial growth. If you are prepared to embark on your personal journey towards homeownership, I invite you to connect with me today. Together, we can explore your options, address any questions or concerns, and guide you through the process of achieving your homeownership goals.