Sellers: Don't Let These Two Things Hold You Back
Posted by Marco Mello on Friday, August 4, 2023 at 12:00 PM
By Marco Mello / August 4, 2023
Comment
Sellers: Don't Let These Two Things Hold You Back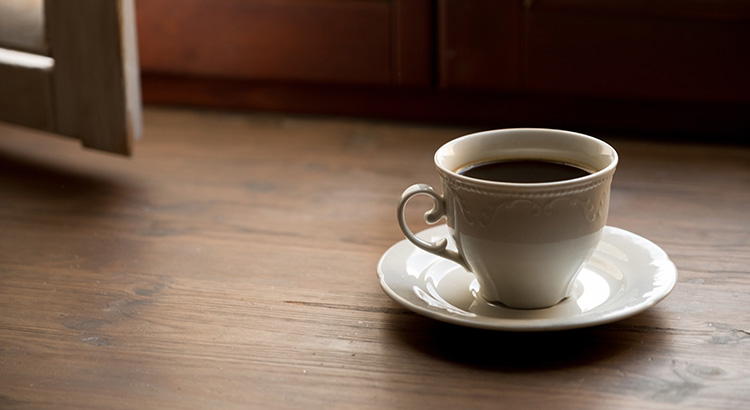 Numerous homeowners who contemplate selling their homes are facing two primary concerns that are hindering their decision. Firstly, they feel constrained by the prevailing higher mortgage rates, and secondly, they are anxious about the limited housing supply, making it difficult to find a suitable property to purchase. Now, we will delve into each of these challenges and offer valuable advice on how to effectively overcome these obstacles.
Challenge #1: The Reluctance to Take on a Higher Mortgage Rate

The Federal Housing Finance Agency (FHFA) reports that the average interest rate for existing homeowners with mortgages is below 4%, as indicated in the graph below: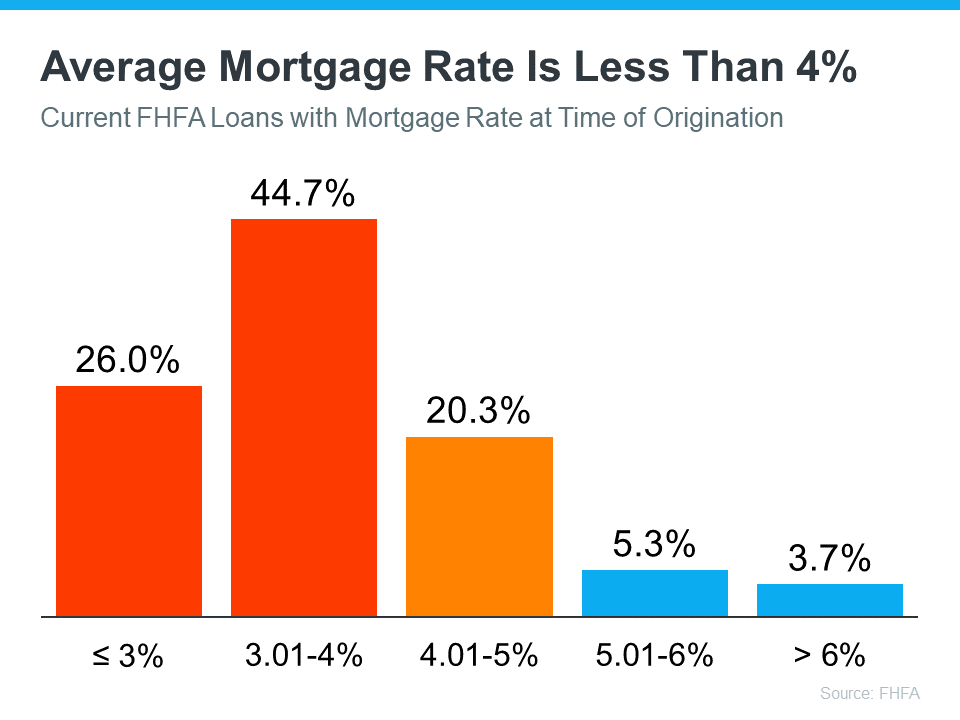 Presently, the average 30-year fixed mortgage rate available to potential buyers is approximately 7%, significantly higher than the average interest rate of below 4% enjoyed by current homeowners. This disparity has led to a phenomenon known as the "mortgage rate lock-in effect," where many homeowners are choosing to stay in their current homes instead of moving to a new one due to the higher borrowing costs associated with a new mortgage.
The Advice: Waiting May Not Pay Off
Experts predict a gradual decline in mortgage rates throughout the year as inflation eases, but this uncertainty should not deter you from selling your home at present. Mortgage rates have a reputation for being difficult to predict accurately. Additionally, the current market is witnessing a resurgence in home prices. Therefore, taking action now will allow you to avoid the risk of rising home prices when searching for your next property. Moreover, if the experts' projections are correct and mortgage rates indeed fall, you can always opt to refinance your mortgage later on, providing you with potential cost-saving opportunities in the future.
Challenge #2: The Fear of Not Finding Something to Buy
Due to the reluctance of many homeowners to take on higher mortgage rates, there is a reduction in the number of homes being put up for sale. This situation is contributing to a continued shortage of housing inventory. Lawrence Yun, the Chief Economist at the National Association of Realtors (NAR), explains that this limited supply is likely to persist not only in the coming months but also for the next few years. Homeowners who have locked in historically-low mortgage rates in recent years may be hesitant to trade up or down, adding to the scarcity of available homes.
Although this limited housing supply can work to your advantage as it makes your house more appealing to eager buyers, it can also create a sense of hesitation to sell on your part. The fear of struggling to find a suitable property to purchase amid the low inventory may make you apprehensive about selling your current home.
The Advice: Broaden Your Search

If the fear of not finding a suitable next home is the main factor holding you back from selling, it's essential to explore all available options. Be open to considering various types of housing, such as condos, townhouses, and newly constructed homes, as this can expand your choices. Additionally, if you have the flexibility to work remotely or in a hybrid work arrangement, you might broaden your search to areas that you hadn't previously considered. Looking further from your current place of work could present you with more affordable housing options, increasing the likelihood of finding a property that meets your needs and budget. Being open-minded and exploring different possibilities will empower you to make a well-informed decision about selling your home and finding the right one for your future
Bottom Line
Rather than dwelling on the challenges, shift your focus to what you can control. Consider connecting with a professional who possesses the expertise to guide you through the process and help you find the perfect home. Working with an experienced professional will ensure you have the support and guidance you need to navigate these uncertain waters successfully. Let's connect and collaborate to make your home buying journey a smooth and rewarding experience.