The Impact of Changing Mortgage Rates
Posted by Marco Mello on Monday, May 29, 2023 at 12:00 PM
By Marco Mello / May 29, 2023
Comment
The Impact of Changing Mortgage Rates [INFOGRAPHIC]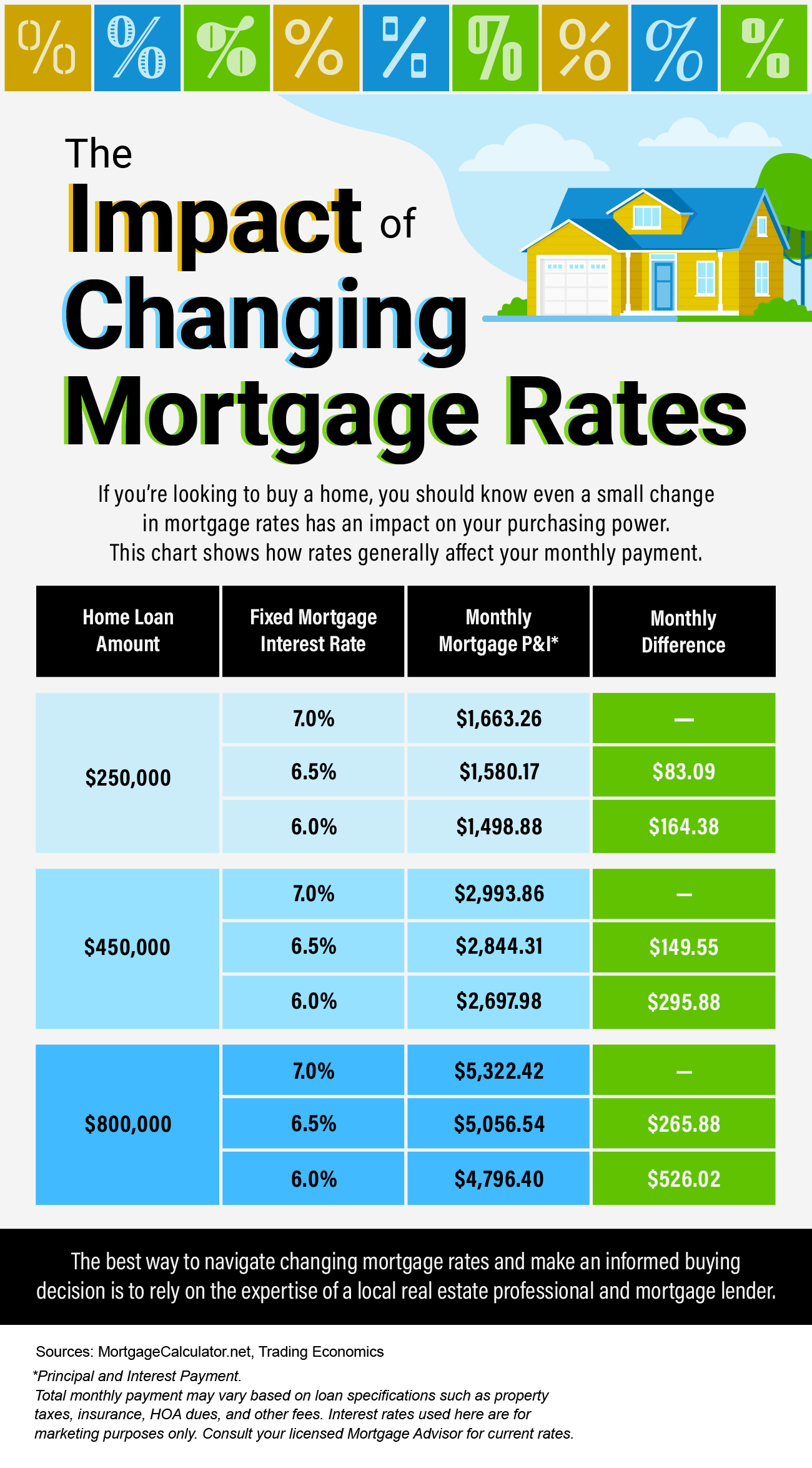 Here are some key points to consider:
When planning to buy a home, it's crucial to recognize that even a slight fluctuation in mortgage rates can significantly influence your purchasing power.
These charts illustrate how mortgage rates generally correlate with changes in your monthly payment, highlighting the importance of understanding their impact.
To navigate the ever-changing landscape of mortgage rates and make well-informed decisions, it is highly recommended to seek guidance from local real estate professionals and mortgage lenders.
Working with experienced experts in the local market can provide valuable insights and expertise to help you make the best choices based on your specific circumstances and goals.
By relying on the knowledge and support of real estate professionals and mortgage lenders, you can enhance your understanding of mortgage rates and confidently move forward with your homebuying journey.