The Worst Home Price Declines Are Behind Us
Posted by Marco Mello on Friday, May 26, 2023 at 12:00 PM
By Marco Mello / May 26, 2023
Comment
The Worst Home Price Declines Are Behind Us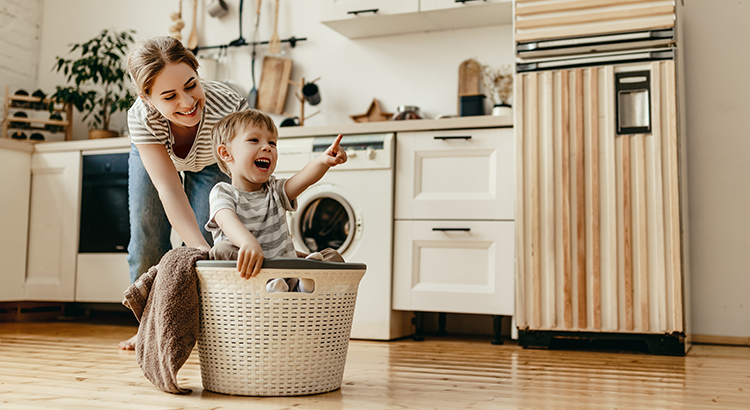 Amidst the news headlines today, there may be a sense of uncertainty and concern regarding home prices, leading to fears of a potential downturn. However, it is important to note that these headlines are unnecessarily portraying a negative picture. Contrary to the alarming headlines, home prices are not experiencing a significant decline. In fact, the latest data presents a different and more positive story. While local market trends may still vary, let's examine the national data.
Taking a year-over-year perspective, home prices have remained positive, indicating that they have continued to appreciate, albeit at a slower pace compared to the peak of the pandemic. To gain a more detailed understanding of market trends, it is necessary to analyze monthly data.
The accompanying graphs utilize recent reports from three sources, highlighting that the most substantial declines in home prices are already in the past, and prices are now on an upward trajectory at the national level.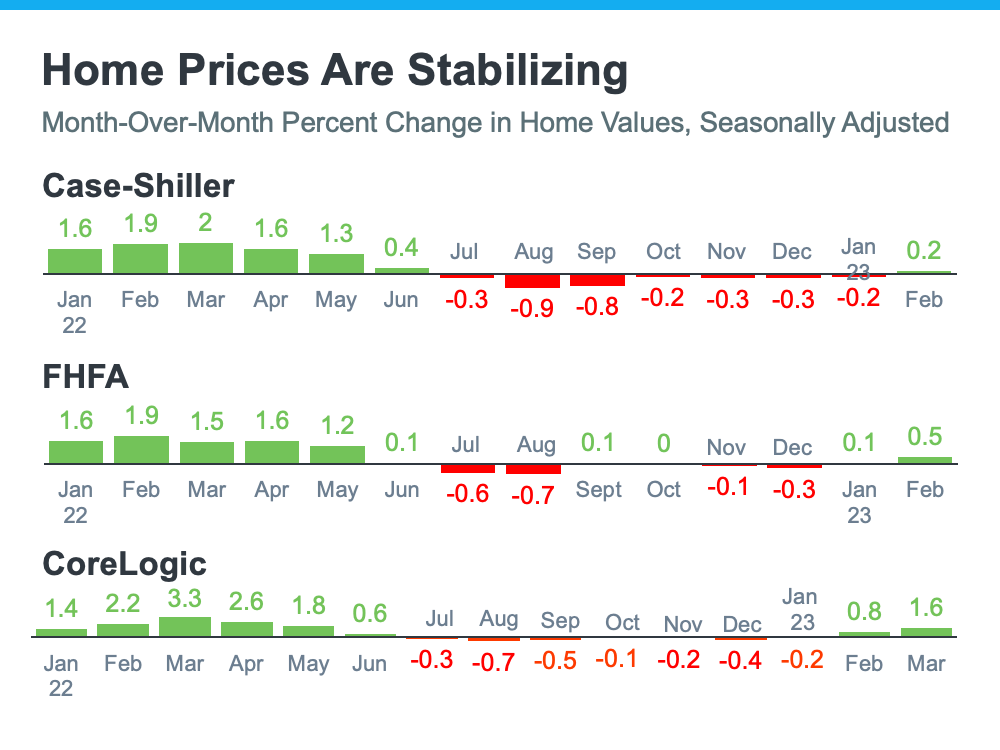 When looking at a more detailed monthly view, the housing market over the past year can be described as having two distinct halves. In the first half of 2022, home prices experienced an upward trend, reaching their peak in June. However, starting in July, prices began to decline (as shown in red in the graphs above). By approximately August or September, the market started to stabilize. Recent data for the early part of 2023 indicates a rebound in momentum, with prices showing an upward tick. As we enter the busier spring season, monthly changes in home prices are gaining strength.
While it is important to note that one to two months do not establish a definitive trend, the fact that all three reports demonstrate stabilized prices is an encouraging sign for the housing market. The month-over-month data suggests a clear consensus, albeit early, that a national shift is occurring, and home prices are starting to increase once again.
According to Andy Walden, Vice President of Enterprise Research at Black Knight, the turnaround in home price trends is evident, with prices now rising in 92% of major U.S. markets compared to a decline just five months ago. Selma Hepp, Chief Economist at CoreLogic, attributes this positive turn to the limited supply of homes available for sale, emphasizing the impact of inventory scarcity on home prices.
What does this mean for you?
For sellers who may have hesitated to list their homes due to concerns about declining prices, the latest data indicates a favorable turn. It may be time to partner with a real estate agent and proceed with listing your house.
Buyers who have been waiting to make a purchase due to fears of decreasing home values can now feel more confident. The current upward trend in prices suggests that now is a good time to buy before prices potentially climb further, allowing you to acquire an asset that typically appreciates over time.
In summary, if you postponed your plans to move due to worries about falling home prices, the data indicates that the worst is already behind us, and prices are actually rising on a national scale. It would be beneficial to connect with a local market expert who can provide insights into the specific trends in your area regarding home prices.